In This Issue
In the Spotlight...
Left Column:
Right Column:
---
Attention all PTA Advocates! Let's raise our voices to reclaim opportunity together!
The NYS PTA Legislation/Education Conference will be held on February 28, 2015 - March 1, 2015 at the Desmond Hotel in Albany, NY. This conference provides current information on hot topics and long-standing issues. Don't miss this truly outstanding event!
Panel discussions and workshop presentations are conducted by education partners: health, wellness and child advocacy service providers, agencies and organizations, and members of the NYS PTA Board of Directors. Open to all interested PTA members, this Conference offers specific advocacy training and ways of accessing resources that can benefit the local PTA and school community.
Though advance registration is already closed, it is not too late to participate; attendees can register onsite. Please note that there is no guarantee of available hotel rooms onsite, but there are many other hotels in the area if you are in need of lodging.
Click
here
for more information about the conference.
---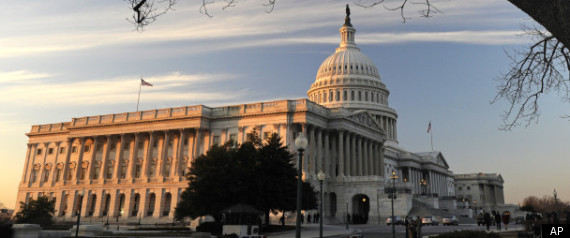 Want to say something about testing, school turnaround or funding ESEA/Title I? The US Senate and House of Representatives are actively debating the reauthorization of the 40-year-old Elementary Secondary Education Act/No Child Left Behind (ESEA/NCLB).
Fundamental revisions are under discussion, including proposals by Senator Lamar Alexander, chair of the Senate's education committee. Please contact Senator Chuck Schumer and Senator Kirsten Gillibrand and your local House member to share your opinions as discussion ensues. For ongoing PTA information on the reauthorization debate, visit:
not
be reauthorized in a timely manner, New York will have to re-apply for the waiver. The latest Board of Regents discussions on the components of the New York waiver can be found at:
---
The February Board of Regents Agenda includes a recommendation that the Regulations of the Commissioner of Education be amended to extend the ability to graduate with a Local Diploma via appeal to qualifying English Language Learner (ELL) students who satisfy all other graduation requirements. Click
here
to read more.
---
For Board of Regents discussion of school district requirements regarding student enrollment as it pertains to unaccompanied minors and undocumented youth, click
here
.
---
The Office of Higher Education and the Office of P-12 Education have been working collaboratively to review and amend requirements for school counselors since October 2013. Updated information can be found
here
.
---
The Regents extended the two-hour required child abuse identification and reporting training for teachers to also include coaches and temporary coaches. To read more, click
here
.
---
Genesee Valley BOCES is offering an online training called "The Orientation to a Guidance Document for Achieving the NYS Education Standards." It is a 45-minute training that addresses NYS Commissioner's Regulations Part 135.3, Health Education for Public Schools. The cost is $20. For more information or to register, click
here
.
---
The Safety Institute, a NYS PTA cooperating partner, has sent out the following alerts. Please go to
www.thesafetycouncil.org
for more information on the recalls and safety alerts listed below:
"More than four billion prescriptions are written annually. Too many people, however, suffer unnecessary injuries, and some die as a result of preventable medication errors. The US Food and Drug Administration (FDA) believes that many of these medication-related risks are manageable if parties committed to the safe use of medications work together."
"The US Consumer Product Safety Commission (CPSC) is sponsoring a nationwide carbon monoxide safety poster contest to help warn people about the dangers of CO. Create a poster about the dangers of carbon monoxide, win money and save lives!"
"Fake Checks: The Nanny or Caregiver Scam – Do you, your friends or loved ones offer your professional services as a babysitter, nanny or other kind of caregiver? You may have used websites that can match you up with potential clients. The Federal Trade Commission (FTC) staff has seen complaints about con artists cheating caregivers with a counterfeit check scheme."
---
The
Cornell Center for Behavioral Economics in Child Nutrition Programs
has opened registration for their
Smarter Lunchrooms Movement Symposium for May 14-16, 2015 in Ithaca, NY. The symposium is FREE!
You can register
here
.
Additional information about the symposium, accommodations and maps can be found
here
.
Download the agenda
here
.
Scholarships for travel and lodging are available on a first-come first-served basis. The scholarship application
can be downloaded
here
.
---